Daily Readings
Weekly reading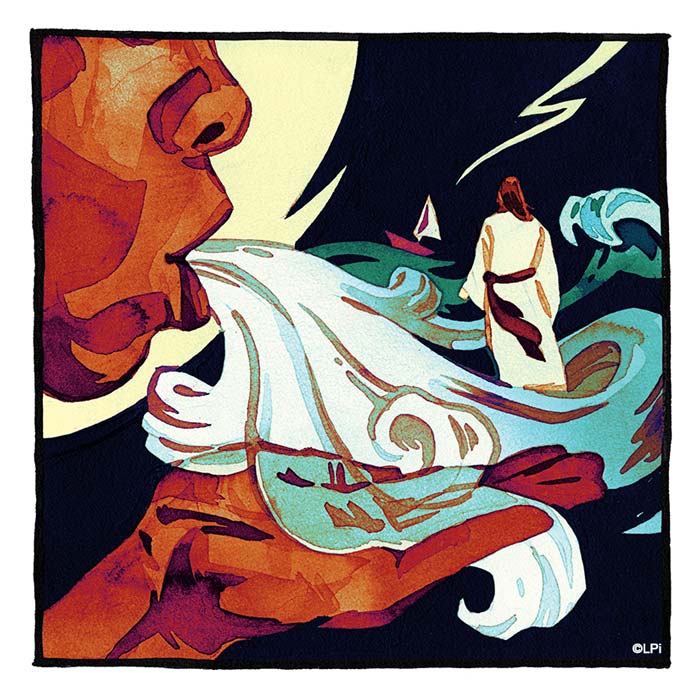 Weekly reading
Readings for the week of June 4, 2023
© Liturgical Publications Inc
Pastor Message and Prayer
May 21st
"The eleven disciples went to Galilee,
to the mountain to which Jesus had directed them" Matthew 28:16
Read: Matthew, chapter 28, verses 11-20
The empty tomb by itself does not prove the resurrection of Jesus. The emptiness of the tomb has been explained in several ways through the centuries: the women went to the wrong tomb, Jesus never really died, or the disciples stole the body of Jesus. Matthew shows how the latter story arose and why it should not be believed. Having failed to prevent the resurrection, the religious leaders tried to render it unbelievable. Of all the possible explanations for the empty tomb, Matthew proposes the announcement of the angel and the proclamation of the early Church, "He has been raised," as the only true one.
When Jesus appeared to the eleven disciples in Galilee, they worshipped him, but some doubted (verse 17). "Doubt" here implies weakness in faith or hesitation. This mixture of faith and uncertainty is characteristic of Christian discipleship until the close of the age. But because the authority and power of Jesus has been made universal by his resurrection (verse 18), Jesus commissions his disciples to a worldwide mission (verse 19). This commission reflects the threefold mission of the Church: evangelization, baptism, and teaching. But this entire mission of the disciples is possible only because of the final promise of the risen Lord: "I am with you always, to the end of the age" (verse 20). The abiding presence of Jesus is with the Church, giving confidence to disciples in every age as they await his final coming in glory.
For Reflection: What is the reason I have chosen to believe in the resurrection: Do I allow myself to sometimes doubt? In what ways am I carrying out Christ's threefold mission?
Prayer Starter: Savior and Lord, you have risen from the tomb and brought hope to the world. Help me believe that you are with me always and give me the courage to carry out the mission you have given me as your disciple in the world today.
My Response:_________________________________________________________________
Fr. Joachim
St. Mary Mass Times
Weekend Mass Times
Saturday 6:00pm
Sunday 8:30am

Daily Mass Times
Wednesday 8:30am
Wednesday: Adoration of the Blessed Sacrament 5:45-6:00 p.m.
Wednesday 6:00 p.m.
Friday 8:30am
First Friday 8:30am Healing Mass and Adoration

Confession Times
Saturday from 5:30-5:50 or
by appointment by calling the Rectory at 815-858-3422

Ash Wednesday: March 2nd
St. Mary 8:30 A.M.
6:00 P.M.

St. John 4:00 P.M.
St. Mary Office Hours
Tuesday 8:30 a.m.-3:30 p.m.
Wednesday 8:30 am- 3:30 p.m.. by appointment
Thursday 8:30 a.m.-3:30 p.m.
St .Mary Staff
Catechetical Religious Leader